Basiano (MI) Logistics Park
The Milano Est Basiano logistics park is located in the centre of Milan's metropolitan area, near the most important Italian roads and along the main European distribution routes. Milano Est Basiano itself is 26 km east of Milan and 29 km west of Bergamo, on the A4 Milan- Venice motorway, not far from the Milan Tangenziale Est and in the immediate vicinity of the proposed Bre-Be-Mi and outer ring roads.

Designed to highly innovative standards, the logistic park offers the best in terms of construction quality, offering maximum safety, comfort and efficiency.
The modern architecture is underlined by the highly innovative steel cladding which creates a luminous and elegant effect.
Modern under-floor heating system provide benefits in terms of energy saving and reduced running costs as well as the workers physical well-being.  All warehouses are provided with American-made "sprinkler systems in line with NFPA standards", the compartments are made with REI120 walls and within the buildings there are evacuation tunnels.
The entire complex covers an area of 101,000 sqm which includes main buildings and individual warehouses of different sizes.
The buildings have under-floor heating system and highly innovative steel façade cladding  which provide benefits in terms of Energy saving and reduced running costs, as well as physical well-being for workers.  All warehouses are provide with fire systems and the compartments are made of REI120 walls.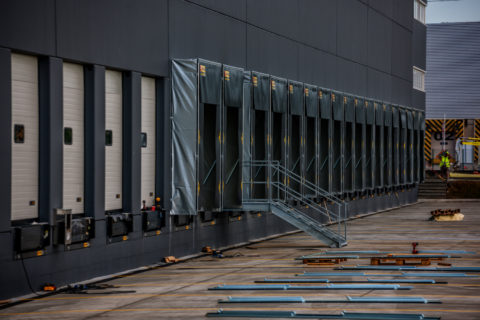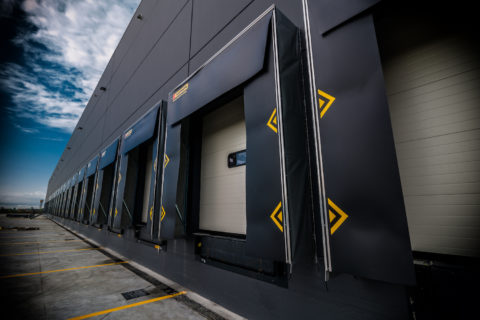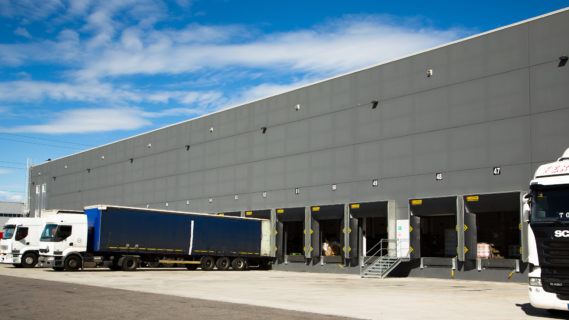 Technical specifications
SITE AREA 101,000 sqm
BUILDING HEIGHT 12 meters
MANOEUVERING SPACE 40 meters yard depth
SPRINKLER SYSTEMS compliant with NFPA standards
Under-floor heating Robotic systems for mechanical handling of goods
cars and trucks individual PARKING  spaces
customised OFFICES supplied on a turnkey basis
UFFICI chiavi in mano personalizzati