Stezzano Business Park
Stezzano Business Park is a real estate development project in the service, commercial and advanced production sector managed entirely by Vitali Group.
The project is located in the Municipality of Stezzano, in a location of primary importance for visibility and accessibility to national and international transport networks; along the A4 motorway, very close to Orio al Serio airport, the Bergamo-Treviglio railway line, the future Bre.Be.Mi interconnection and the southeast Bergamo ring road.
The project covers an area of approximately 67,000 sqm with a gross floor area of 25,000 sqm. and is an innovative technological campus aimed at the creation of an advanced service industry production complex and highly qualified personal services, representing a step forward in the concept of "sustainable architecture at the service of people and activities", with the intent to meet expectations regarding the enhancement of ecological, landscape and environmental aspects. In order to achieve this, steps will be taken to minimise energy consumption in new buildings and reduce the environmental footprint, as well as creating synergistic activities supporting the person, work and the city. The project guarantees continuity with the surrounding landscape by integrating with Bergamo's southern park and the infrastructure (railway and motorway).
The project guidelines, in addition to high construction and technological standards, follow the topography of the location and include several green zones;all this will contribute to make the place more dynamic and user-friendly, integrating it organically into the surrounding landscape, from an aesthetic, architectural, energetic and functional point of view. The project started in April 2018 and the first of the three main plots has been completed, the second will start in October 2019. The entire development will be completed by the summer of 2020. Stezzano Business Park will host 25,000 sqm of new facilities with top-level multinational operators; commercial service activities will also be located on the ground floor of the buildings by the entrance and in front of the public area.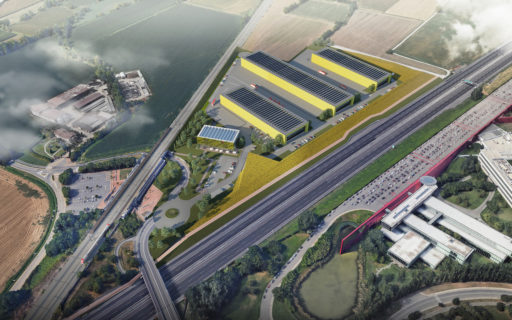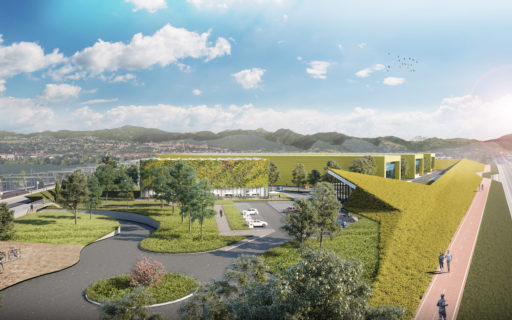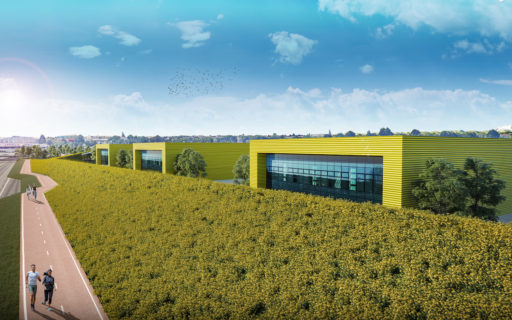 The Business Park will be a place of work and business, but at the same time a place for meetings and interaction, a source of value and a hub of knowledge; a modern community hub and platform where research, technology and innovation meet.