Milano alta project
People, cultures and Values
With the Milano Alta project Vitali aims at giving back to Milan  an area of strategic importance, in terms of position and vocation. On the area now occupied by Pavilions 1 and 2 of Fiera Milano will stand a modern multi-functional hub that finds its inspiration in large urban parks around the world, where there will be areas related to technological innovation, entertainment and culture, cooking and food, wellness and sport, fashion&design.
The project includes: an interactive media library, a tech center and a multimedia simulator; a 4D cinema and a leisure centre with spaces dedicated to artistic performances; a food court with international cooking schools, shops with 0 km products, a food science promotion centre as well as showcooking spaces; a "wellness city" where it is possible to undergo rehabilitation, specialist medical examinations, practice sports and try out sports equipment; sales points conceived as concept stores where the focus is not on the product but on the experience visitors can have within these spaces.
Tourism-related features will not be missing: in fact, the project includes the creation of an hospitality structure with 350 rooms, with conference facilities in synergy with other existing Fiera and Mi.Co. activities.
A characteristic feature of the project is the Green Street, located at a height of 7 meters,it is a cycle/pedestrian path (similar to the New York High Line), along Via Scarampo's entire front. It represents the beating heart of the project. Besides giving people access to the various activities taking place inside the building, this will also be the hub of a wide range of daytime and evening entertainment such as open circus, light shows, shows and artistic performances, ballets, parades, concerts and music shows.
Green Street will be the longest pedestrian cycle path in Milan (1km) where it will be possible to do sport activities. The population of Milan will be able to enjoy a very safe route crossing an area characterised by major roads and heavy traffic without ever coming into contact with them.
The idea is to transform this city itinerary into a real High Line New York style.
The building will be upgraded to international standards, integrating technology and energy-saving strategies. to guarantee considerable advantages in terms of lowering the environmental impact of the building, with benefits not only for the users but also for the people living in the immediate vicinity. The building will be designed and built with BIM technology and will be LEED certified. 
A real smart building that, thanks also to innovative remote control technologies, will ensure a high standard of security and control of the area.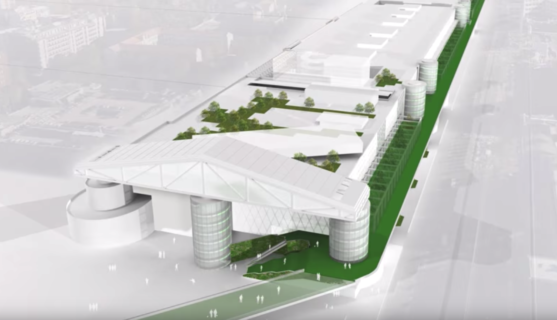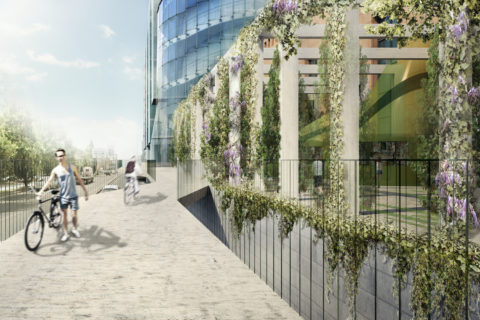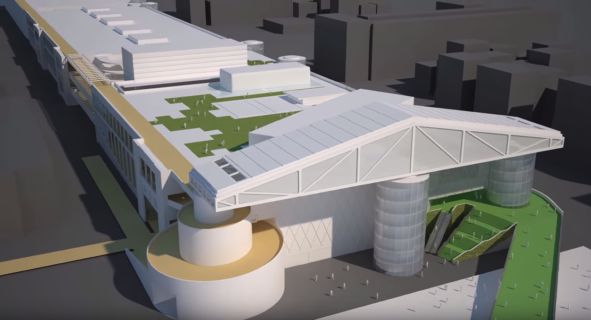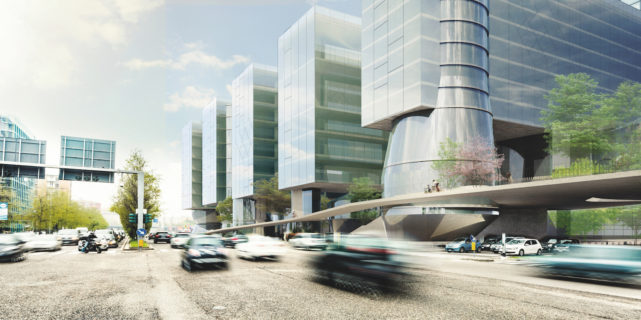 Benefits of our proposal
Economic sustainability and development operation funding ability;

Pre-sale of the spaces to guarantee the feasibility of the project and a serious market analysis;

Integration with the existing urban context;

Compliance with the redevelopment scope (intervention area);

Low environmental impact;

Synergy between Fondazione Fiera and Mi.Co.'s existing exhibition-congress activities;

A project serving the person and the community;

An innovative multipurpose settlement open to the city;

Security: a very active facility both in the daytime and in the evening at the public's disposal in complete safety.